Regular price
M.R.P

₹ 1,008.70
Regular price
Sale price
₹ 1,008.70
Unit price
per
Sale
Sold out
The 21mg-2baconil Nicotine Patch is a cost-effective and highly effective nicotine replacement therapy option for smokers looking to quit. It is India's first 24-hour transdermal patch for delivering remedial nicotine, which helps to reduce the effects of nicotine withdrawal and gradually lessens cravings to smoke. 2baconil nicotine patch is the starting strength for smokers who smoke more than 20 cigarettes per day.

Key benefits of using nicotine transdermal patch:

1. The patch delivers nicotine in a consistent and controlled manner, which helps to reduce cravings for smoking and tobacco use.
2. The transdermal patch is simple to apply and can be worn under clothing.
3. The patch releases a controlled amount of nicotine over time, allowing the user to wean off nicotine without experiencing withdrawal symptoms.
4. When compared to other forms of nicotine replacement therapy and smoking cessation treatments, nicotine patches are the most cost-effective option.
Directions of Use

1. Choose a clean, dry area of skin on your upper arm, chest, or hip.
2. Open the patch packaging and remove the protective backing.
3. Apply the patch to the chosen area of skin and press down firmly for at least 10 seconds to ensure it sticks.
4. Wear the patch for 24 hours, then remove it and apply a new patch to a different area of the skin.
5. Do not use more than one patch at a time.
6. Wash your hands after applying or removing the patch.
7. Do not touch the adhesive while applying the patch.

Safety information

1. Before using, carefully read and follow the label instructions.
2. Store the patch in a cool, dry place.
3. Keep the product away from children.
4. This product should only be used under the supervision of a medical professional.
5. If you are under the age of 18, pregnant or breastfeeding, have a cardiac or blood pressure condition, or are allergic to adhesives/patches, consult a doctor before using this product.
6. Consult your doctor before using this product if you are taking medication for depression or asthma.
7. Individuals who use non-nicotine smoking cessation medications should also consult a doctor before using the patch.

Dosage schedule

If you smoke 20 cigarettes or more per day:



If you smoke less than 20 cigarettes per day:


SKU:RUSAN_2BACONIL_Patches_21mg
In stock
View full details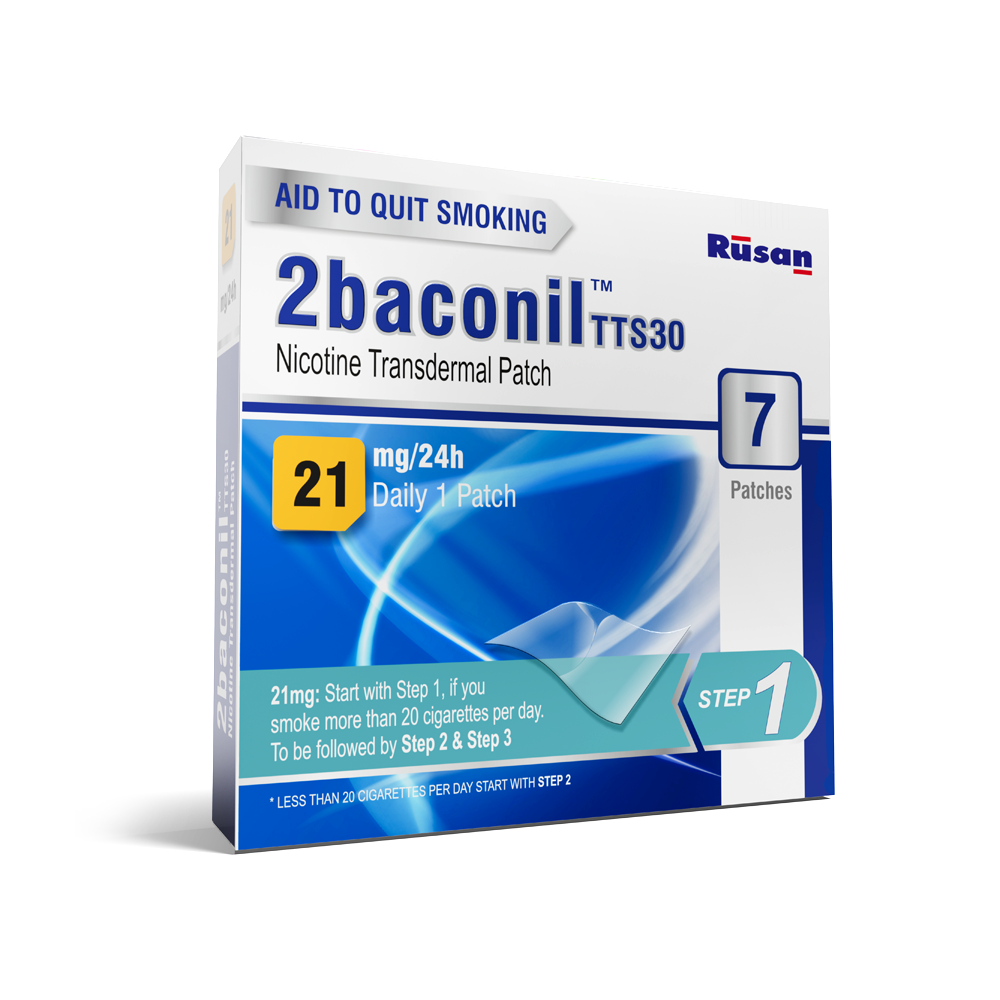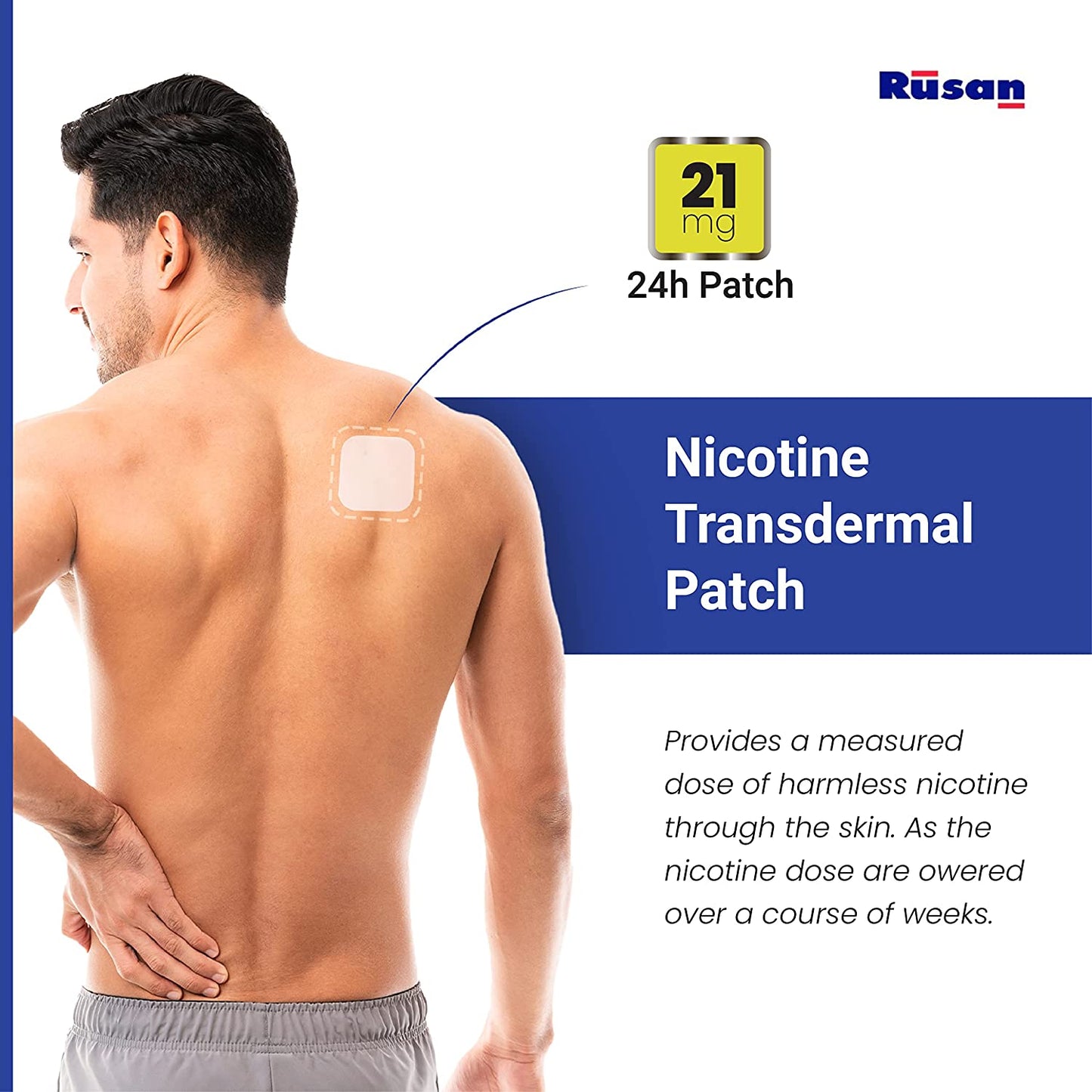 How to use 2baconil Nicotine Transdermal Patches