Regular price
M.R.P

₹ 3,026.10
Regular price
Sale price
₹ 3,026.10
Unit price
per
Sale
Sold out
The 21mg 2baconil Nicotine Transdermal Patch is a cost-effective and highly effective nicotine replacement therapy option for smokers looking to quit. It is India's first 24-hour transdermal patch for delivering remedial nicotine, which helps to reduce the effects of nicotine withdrawal and gradually lessens cravings to smoke.
The patch is suitable for heavy smokers who smoke more than 20 cigarettes a day and is a popular choice among both smokers and doctors. However, it is important to carefully follow usage instructions and seek medical advice before using the patch.
2baconil Nicotine 21mg is a smoking cessation product that helps reduce nicotine cravings and withdrawal symptoms.
It contains a steady dose of nicotine that gradually decreases over the course of a month. Buying a pack of 3 can be useful in a quitting journey as it ensures a continuous supply of patches without having to purchase them individually.
This can increase adherence to the therapy, making it easier to quit smoking in the long run.
SKU:RUSAN_2BACONIL_Patches_21_N7_Pack_of_3
10000 in stock
View full details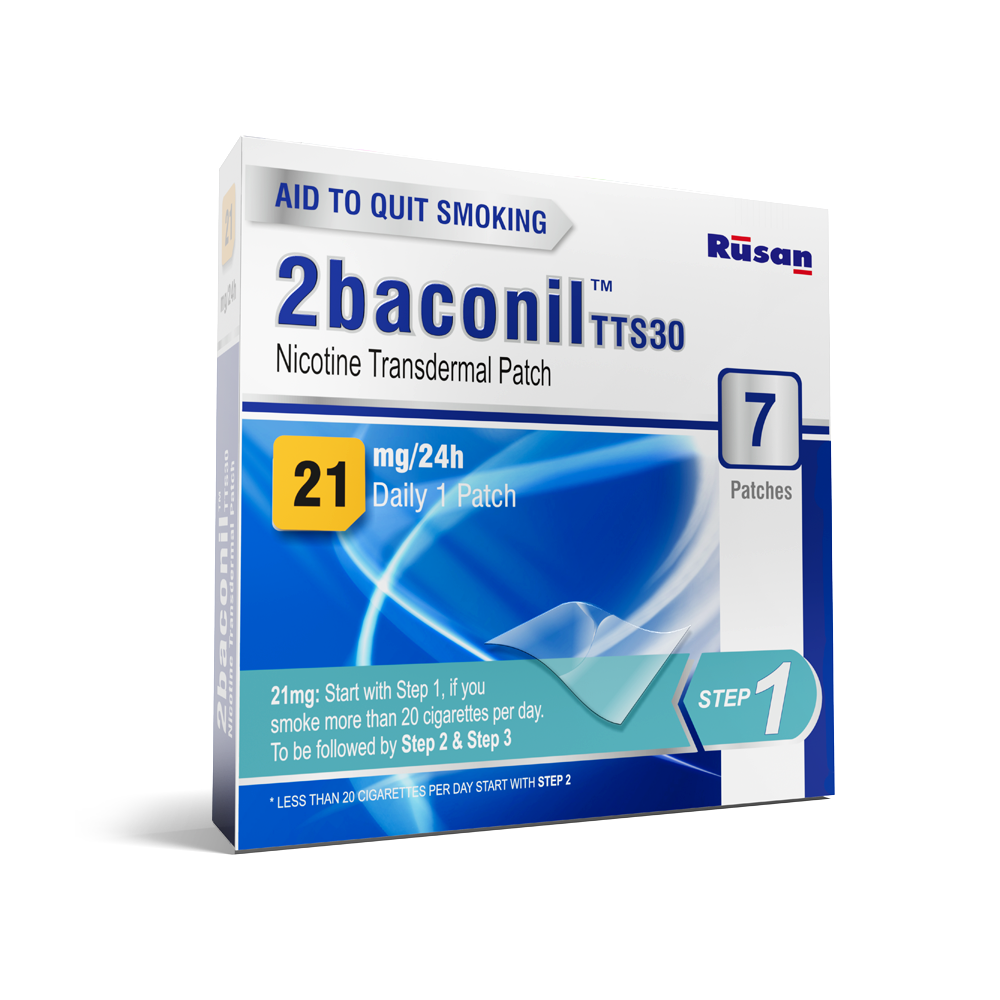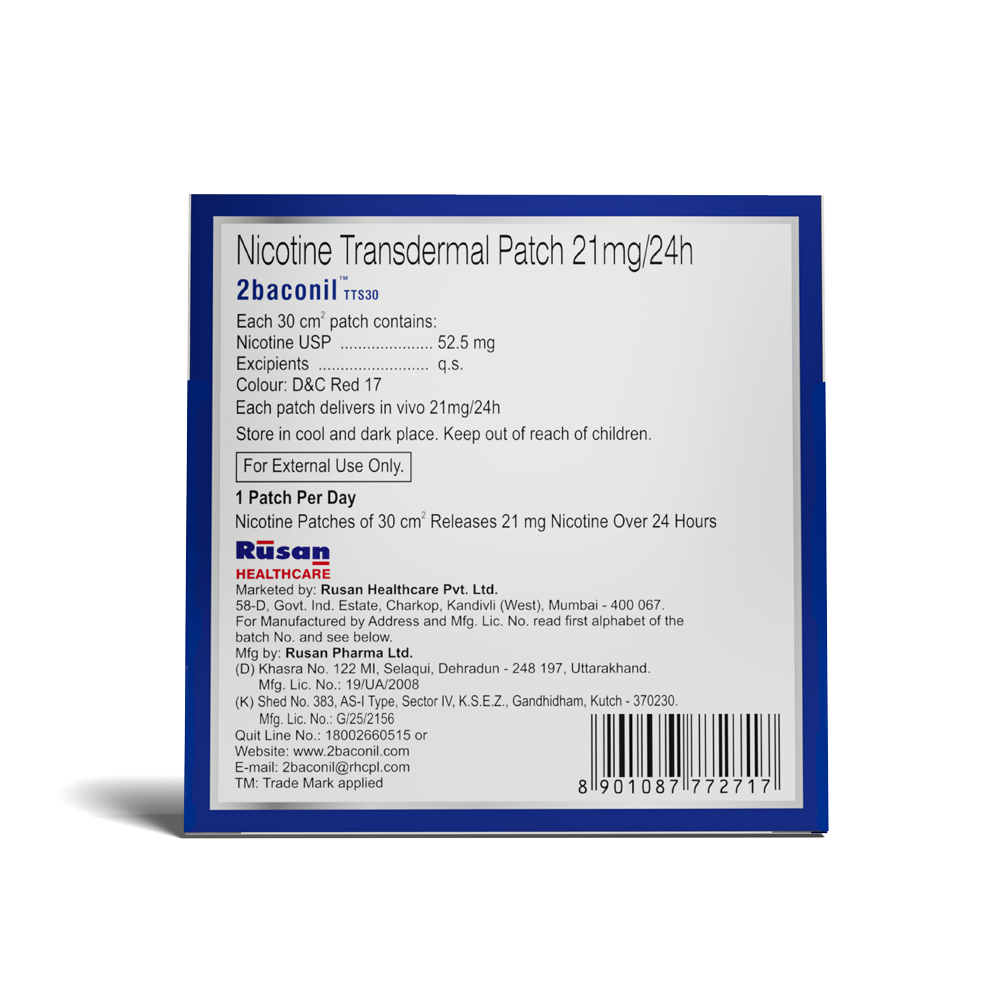 How to use 2baconil Nicotine Transdermal Patches