2baconil Anti Smoking Nicotine Patches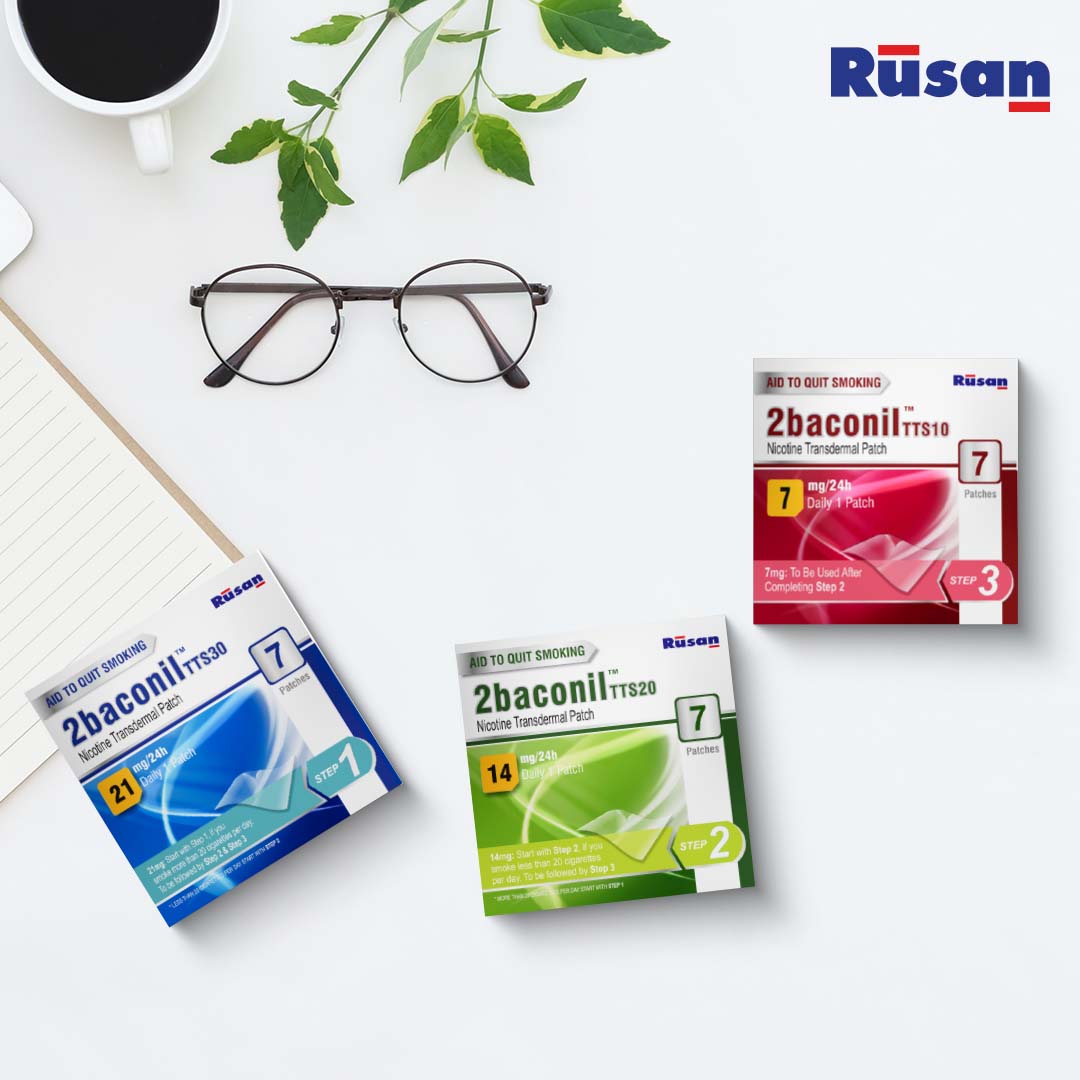 How does 2baconil® Nicotine Transdermal Patch Therapy work?
2baconil's nicotine transdermal patch delivers nicotine through the skin to help people quit smoking by reducing withdrawal symptoms and cravings.
The smart release technology releases a steady dose of nicotine over a period of time (usually up to 24 hours) to provide a continuous level of nicotine in the bloodstream.
Beginning from the 2baconil patch  21 mg followed by a nicotine patch 14 mg, the dosage can be gradually reduced to a 2baconil patch  7 mg,  weaning the person off nicotine altogether.
NRT patches are considered safe and effective when used as directed.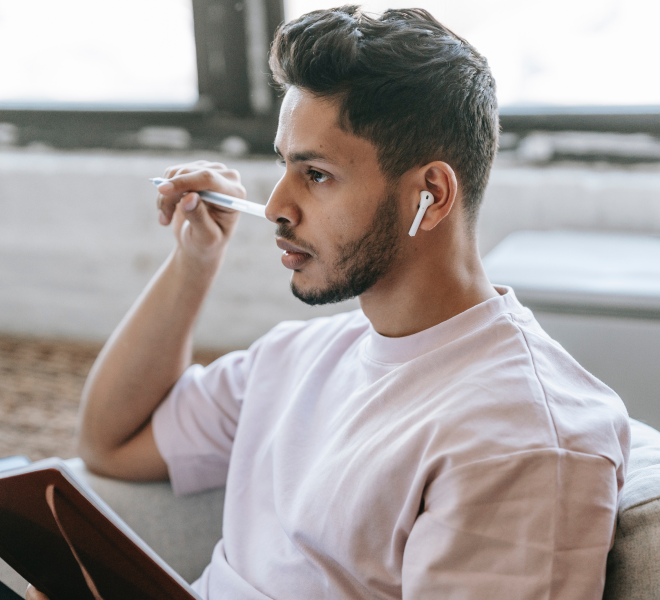 Why use 2baconil's Nicotine Patch?
Our nicotine transdermal patch will assist you in your journey to quit smoking. This quit smoking patch when applied on the skin releases remedial nicotine throughout the day, curbing your withdrawal symptoms and cravings. Through these anti-tobacco patches or anti-smoking patches, we aim to help you gradually wean off the habit of smoking and take a step towards a healthier lifestyle.  2baconil's quit smoking patch is available in three dosage variants:
Choose your desired therapy and buy nicotine patch India with 2baconil. 
How To Apply The Patch
APPLY IT ON YOUR ARM & GENTLY PRESS IT TO HOLD
Where To Apply 2baconil Nicotine Transdermal Patch
UPPER BODY

UPPER CHEST

UPPER ARM
Benefits of 2baconil's Nicotine Patch
Easy to use :- Using the 2baconil nicotine patch is quick and efficient.
Only one patch a day :- Changing the nicotine skin patch in 24 hours ensures hygiene and controlled dosage.
Alleviates withdrawal symptoms :- Helps one combat strong cravings and gradually reduce them. 
Customized therapy for all :- Beneficial for both heavy smokers, who consume more than 20 cigarettes per day, & light smokers, who consume fewer than 20 cigarettes per day. Therefore, here we go with the

custom NRT plans

.